Molybdenum Sheet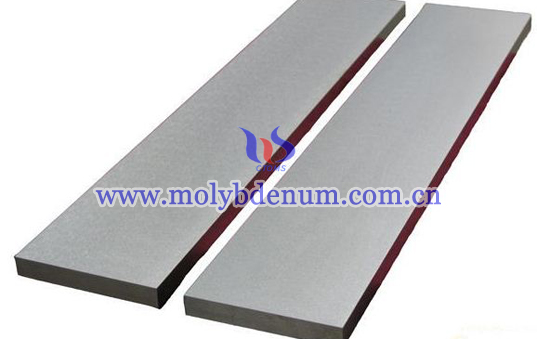 Introduction to Molybdenum Sheet
Molybdenum sheet refers to silver metallic sheets made of pure molybdenum, TZM molybdenum alloy, or high temperature molybdenum with its thickness ranging from.005 inches to .090 inches. It is used for fabrication of sintering boats, high temperature furnace heating elements and heat shields, because of its unique properties, which owns the characteristics of molybdenum.
Molybdenum sheet can be divided into three categories according to its processing method, and each processing method has its own standard. They are hot rolling, cold rolling, and hot and cold rolling. Hot rolling marked by "R" ranges from 0.6mm to 4.0 mm in thickness. Cold rolling is marked by "Y". It is as thin as 0.02mm, and thick as 0.6mm. Hot and cold rolling is another processing method marked by "X", and its thickness is from 0.1mm to 0.5mm.
Surface Condition of Molybdenum Sheet
The surface condition of molybdenum sheet can be showed in different types, including shiny, matte, satin, or as-rolled condition, which is classified according to thickness and width parameters. Meanwhile, from the point of processing, the surface condition is also divided into polished one or non-polished one.
Heat Treatment of Molybdenum Sheet
Molybdenum flat products are rolled and annealed to provide the optimum condition for the ultimate use to customers. Heat treatment should be considered carefully, so that customers would feel satisfied to what they required from the manufacturer and product.